Providing Customers
With Great Hand‑Tossed Pizza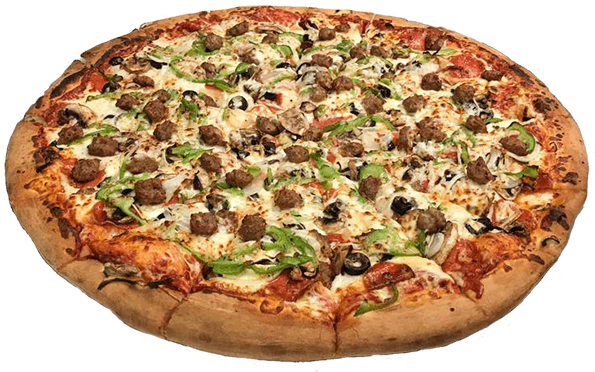 We are continuing to follow all COVID guidelines for restaurants until further notice.
Welcome to Silly Al's located in Quartzsite, Arizona.
Family‑owned and operated in this location since 1987.
Our world-famous pizza is made fresh.
All dough is hand-tossed to order.
Every pie is made to order.
We use only the freshest (local, if we can) vegetables and the best cheese and meat on the market.
We even offer a 'gluten-free, low carb cauliflower Parmesan crust.'
Come and taste the difference at Silly Al's Pizza.
We also have awesome 8" baked sandwiches and pasta with homemade marinara.
Don't forget about our gourmet salads; they are always fresh and plentiful.